Rug Home Consultation
At Rugs By Design we love to help you with choose the perfect rug for your home.  We offer a home consultation as part of our personalized service.
We can come by your apartment or house and bring samples of rugs to you as a matching service. 
All you need to do is book a time with us, and will will arrange everything else. 
We do charge a $100 fee for this service but this can be offset on any rugs you may purchase with us.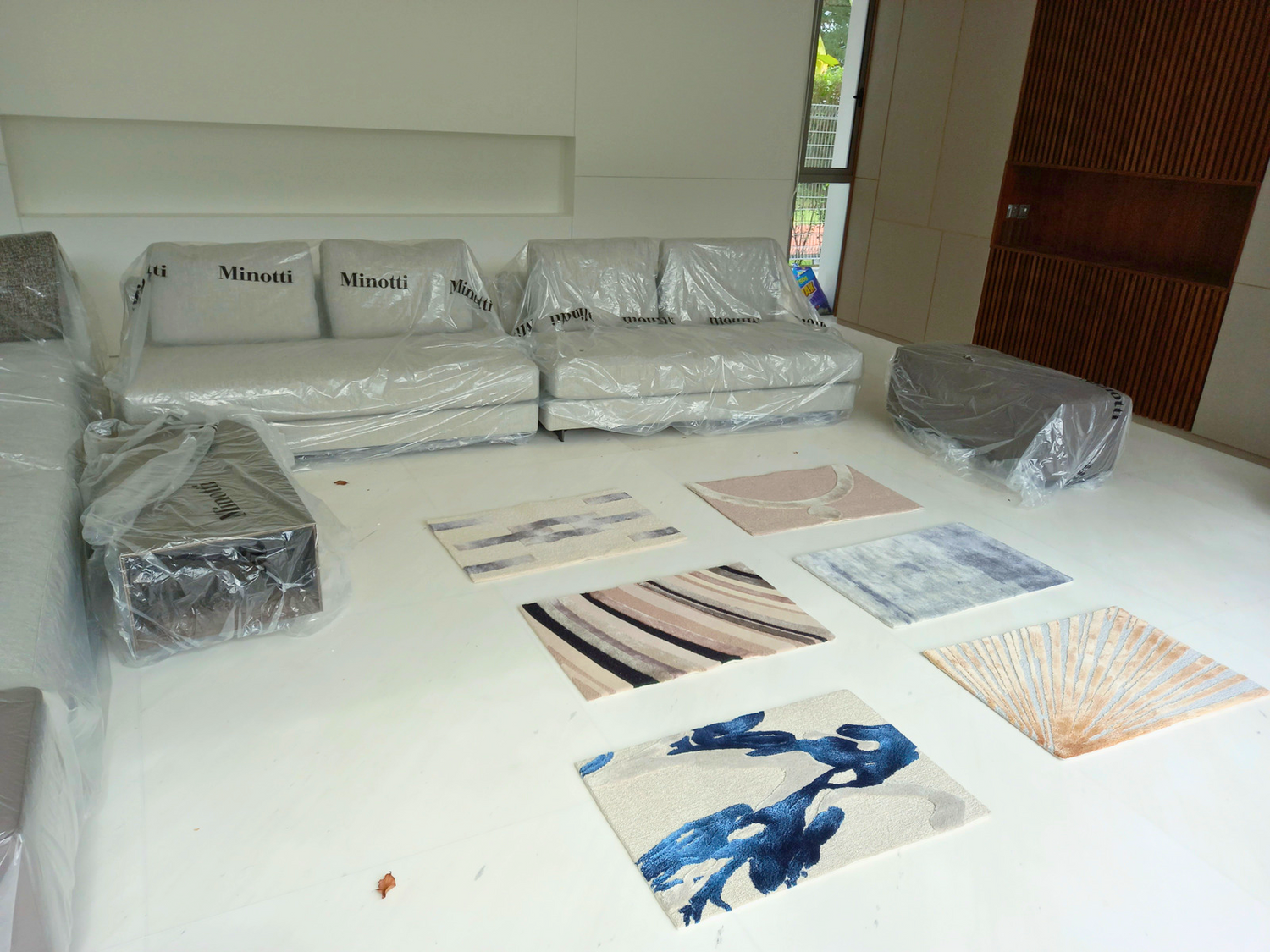 Choose the right rug
"Rugs By Design came by our newly built house and helped us match a rug for our living area and dining areas. The rugs were perfect as they complemented our decor and furniture well" Mr Lim, Bukit Timah
Bespoke Process